Touch Screen Bluetooth Lock S110BBL
(Hits:0)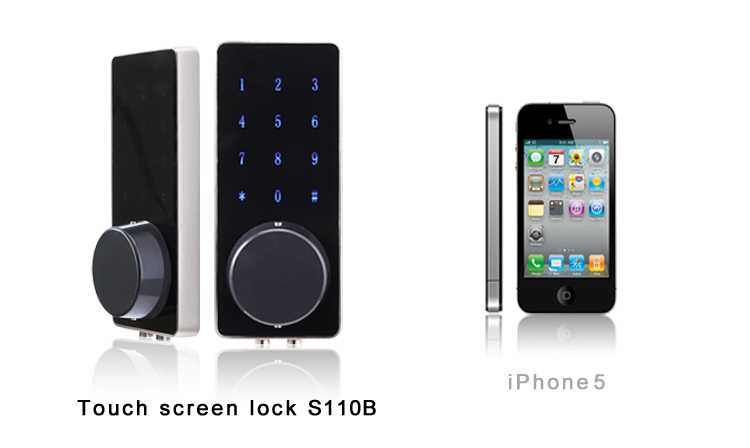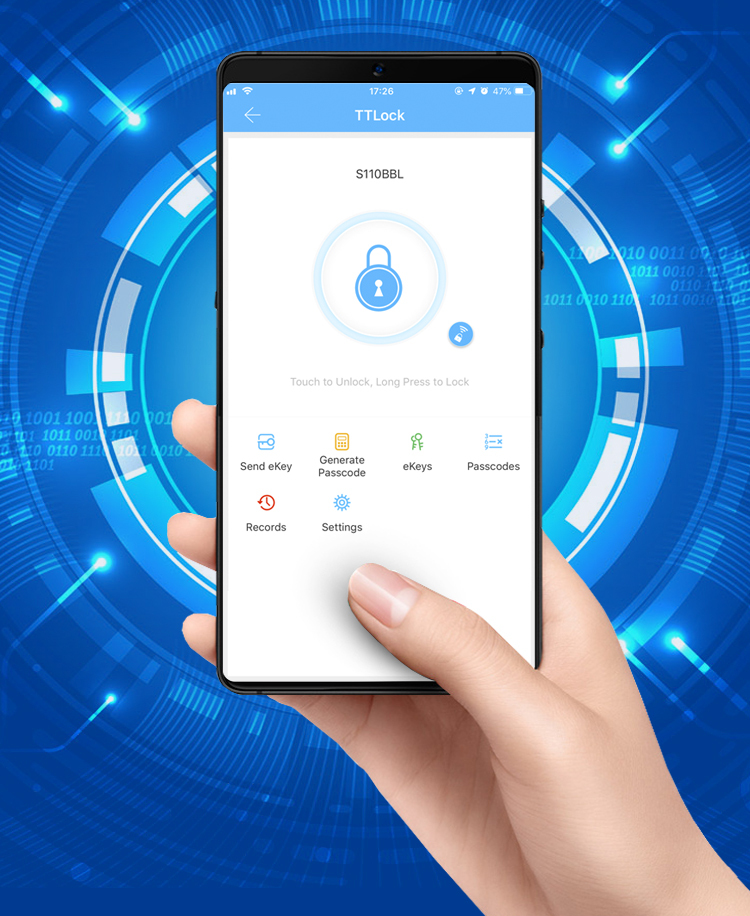 Bluetooth lock specification
(1) Electronic key long-range authority: Owner phone APP can send the electronic key to others. The Ekey can be frozen or removed at any time.
(2) Time-Limited password (exclusive): you can send a time-limited password, authorize others unlocked by entering this temporary password.
(3) Password protection: When you enter an incorrect password 5 times intelligent lock automatically locks after 5 minutes; you can enter any digits password, but at last press the correct password.
(4) Automatically locked: The lock can set auto lock for 5-120 seconds.
(5) Low voltage warning: When the battery is less than 50 times to unlock, it will automatic send a low battery alarm when you open the door. APP will shows real-time power.
(6) Cloud backup key: Convenient for recover keys when re-install APP or replace cell phone.
(7) Change phone log in: New cell phone after you log on, the original mobile phone APP exit automatically, prevent cell phone lost being illegally used.
(8) App SMS alerts: When reset the administrator, the app will send SMS notification to the former administrator.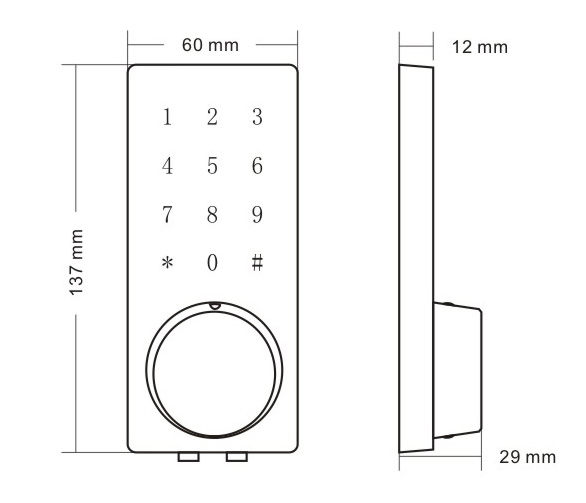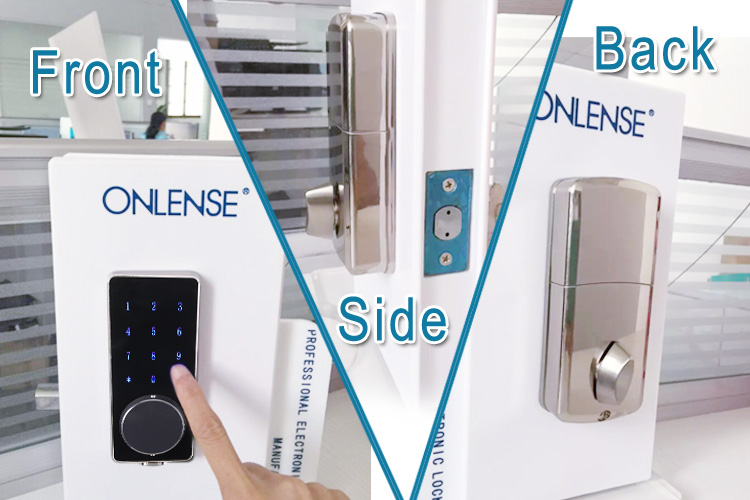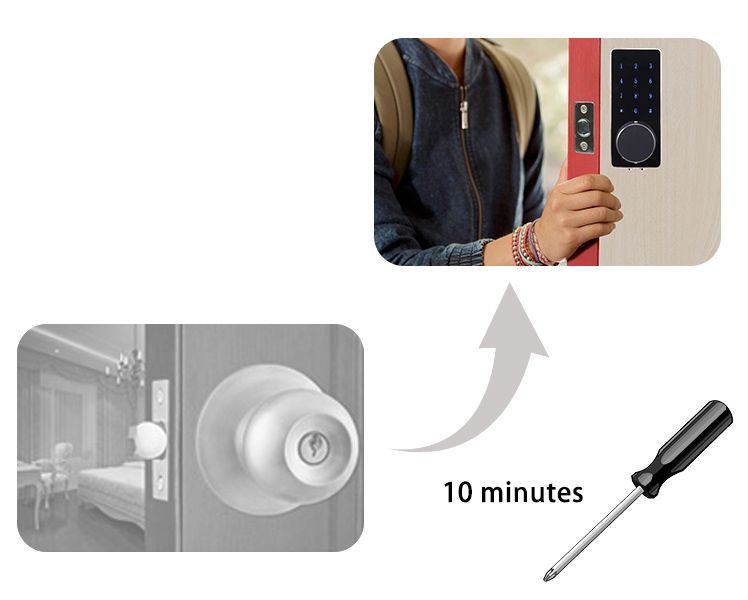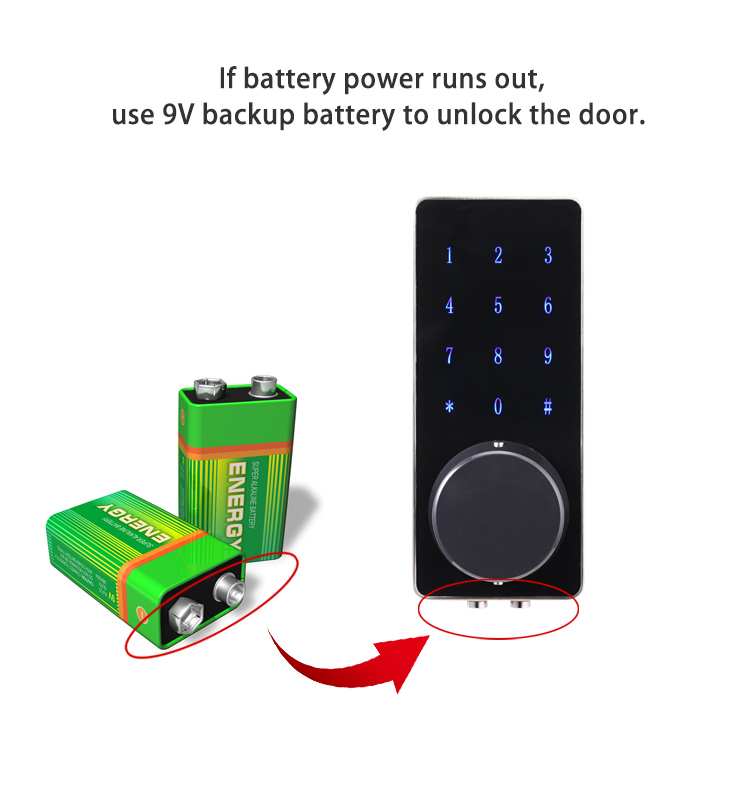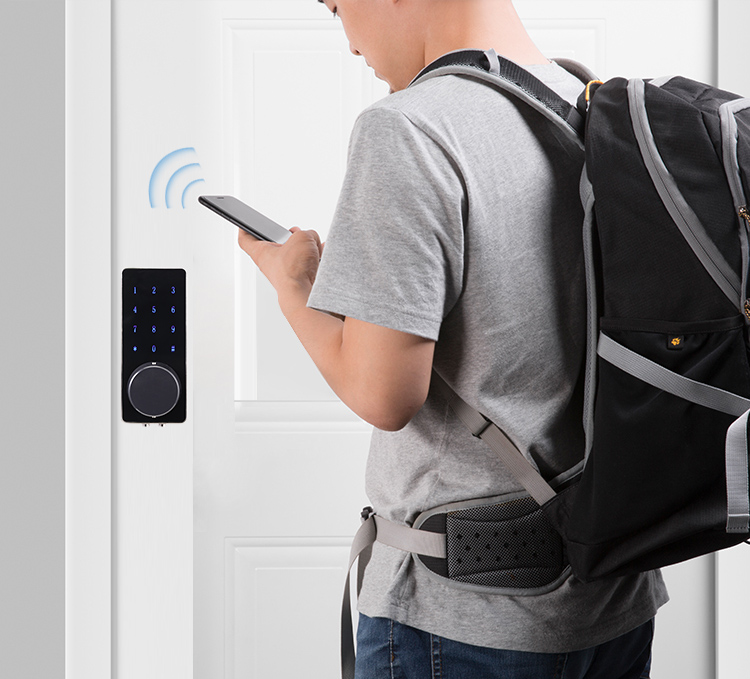 Description
Installation Manual
Technical Data
Online Inquiry
| | |
| --- | --- |
| * name | please fill in your real name |
| companyName | please fill in the name of your company |
| tel | |
| * mobile | Please fill in your contact number |
| *email | |
| address | |
| * Purchase intention describe | |
| | Please Write procureThe product quantity and product description |
| | |